Reviews
Reviews
Features
Custom Feedback Badge
Custom Feedback Form (utilizes NPS)
Customized Reviews Page (you select Reviews sites)
Automated Reviews Composite Score
Reviews Widget (1 snippet of code displays reviews on your site with correct Schema Markup)
We have a site that will independently market this service: http://locals.reviews
The reviews program that will be a part of the CMS is the Basic Program.
Custom Feedback Badge
The badge is our logo that they can embed on their own site with our supplied code and when a user taps on the logo, it takes them to our site so they can provide feedback and review.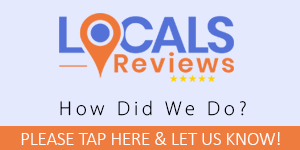 Custom Feedback Form (utilizes NPS)
The custom feedback form should be something like this: https://bestwaywebsites.reviewability.com/review/feedback/33408.0.0
After a site visitor has completed the feedback form for our customer, they will be sent to the next step depending upon the score that they have given the business.
Detractor 0-6 goes to a page our customer defines.
Passive 7-8 can go to leave a review OR to a page our customer defines.
Promoter 9-10 goes to reviews page.
Is it possible to "capture" the review that the site visitor leaves and allow them to easily post it also as a review if they tap on a reviews icon?
It would be the best to enable them to use a checkbox for each review site where they would like to post the review.
__ Post Review to Google
__ Post Review to Yelp
__ Post Review to Facebook
Customized Reviews Page (you select Reviews sites)
The customer will be able to select from a list of ten of these popular reviews sites:
google
yelp
facebook
foursquare
linked in
angie's list
trip advisor
yellow pages
manta
better business bureau
They will have to provide their profile for each one in order for us to display them as options for leaving a review.
Automated Reviews Composite Score (NPS)
They can login to view their score and want to automatically send an update of their NPS each week.
Scale is 0 through 10.
Promoters rate you a 9 or 10
Passives rate you a 7 or 8
Detractors rate you at a 0 to 6
We Need to Compute and Display the Following:
1) Running total of all people that completed feedback.
2) Calculated percentages of all three groups and provide this in the report.
3) Provide NPS using this formula: %Promoters - %Detractors (X2) = NPS.
Notes:
The Net Promoter Score is calculated as the difference between the percentage of Promoters and Detractors. The NPS is not expressed as a percentage but as an absolute number lying between -100 and +100.
For instance, if you have 25% Promoters, 55% Passives and 20% Detractors, the NPS will be +5. A positive NPS (>0) is generally considered as good.
Don't make the common mistake of placing a percent sign (%) behind your NPS score, it is not a percentage.
Reviews Widget (1 snippet of code displays reviews on your site with correct Schema Markup)
We will want them to be able to copy and paste the widget into any web page, so they will need to be able to see the code and copy it. We may have sales for this service when they do not host a website with us.
We will also want to make a Reviews Plugin for our customers that are using the CMS and also have purchased the Reviews program.
Star Rating System
We will need to also print on the public page for reviews the star rating as a 5 star rating system.
0-2 = 1 Star
3-4 = 2 Stars
5-6 = 3 Stars
7-8 = 4 Stars
9-10 = 5 Stars